CLEANER by Pfarr Dry Carpet Cleaners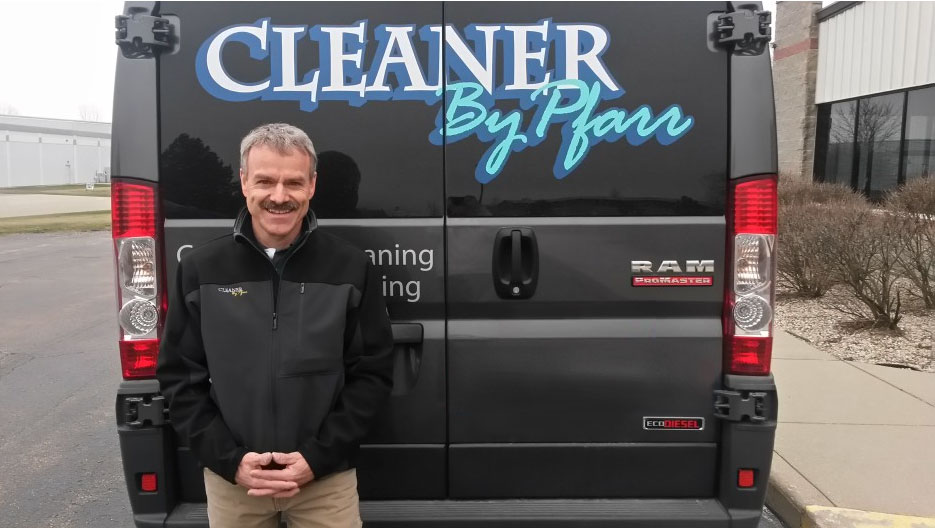 CLEANER by Pfarr, Inc. was founded by Steve Pfarr in Racine, Wisconsin in 1993. From the beginning, Steve's aim was to become the most dependable and conscientious residential and commercial carpet cleaner in the area. Steve's reputation for outstanding service grew rapidly. It continues to grow steadily today, with satisfied customer referrals being the main source of new customers.
In 1998, the business was relocated to the Delavan, Wisconsin area, and opened a commercial carpet maintenance division. Jillieen Pfarr, Steve's wife, took over the office portion of the business while Steve and son Brendon served clients in Milwaukee, Racine, and Kenosha areas as well as carpet cleaning in Walworth, Wisconsin.
While the business continued to grow, the Pfarrs relocated their family and carpet cleaning business to Clinton in 2003. This opened a new service area in Rock County. This allowed CLEANER by Pfarr to expand carpet cleaning services to Beloit and Janesville, Wisconsin, as well as Northern Illinois. Daughter Lauren Pfarr joined the service portion of CLEANER by Pfarr. Lauren has proven to be as attuned to service and detail as Steve.
In 2011, CLEANER by Pfarr added air duct and dryer vent cleaning to their list of services. The ROTOaiR+® XP air duct cleaning machine they utilize offers a superior method to remove years of dust and contaminants from air ducts, improving air quality for their customers. In addition, dryer vent cleaning saves energy and reduces the risk of dryer fires.
CLEANER by Pfarr continues to serve happy commercial carpet cleaning and residential clients in Southern Wisconsin and Northern Illinois. Steve, Jilleen, and Lauren continue to focus on being the most dependable and conscientious residential and commercial carpet and air duct cleaners. Hard work, experience, quality personal service, and a proven process are key components that have made CLEANER by Pfarr Inc. successful for so many years!

Colossians 3:23